Born in South Miami Beach, Ariel Hernandez has been in the fitness industry for over 20 years. As Owner and Director of Fusion Fitness USA, his goal is to provide the community with a family-friendly, non-judgmental environment for all fitness levels, including those with physical limitations. "I want my clients to feel comfortable and motivated when they walk in the studio. I carefully select and educate my staff so that you will always get a great workout. I am passionate about healing, change, and results. My clients challenge me, and that keeps my job exciting," says Ariel. As soon as he was old enough, Ariel became a Personal Trainer and within 2 years he was running the fitness and wellness programs at several of Miami's finest gyms including South Beach's Grid Iron, Iron Works, and Crunch Fitness. He moved to Central Florida in 1994 and continued impacting lives and shrinking waistlines at YMCA, Bally's Total Fitness, Gold's Gym, World Gym, Shape, Living Well Lady, Citrus Club, Sweat Shop, and Cardio Club. With experience in dance and gymnastics, and with 10+ years as a leading National Pilates Educator, Ariel has expanded his certifications and training methods to include all forms of rehabilitation and fitness trends such as Urban Rebound, PowerFlex and Body Sculpt, Spinning, Yoga l-lll, Step and Stick, Jump Rope, Box Board, Kickboxing l-ll, Funk and Hip Hop, Interval Training, and Mat Pilates l-lll. He's even worked as a Certified Life Guard for the YMCA! As both a well-rounded student and ambassador of fitness, wellness, and nutrition, Ariel has developed and conducted workshops for other personal trainers, group fitness instructors, and nutrition counselors..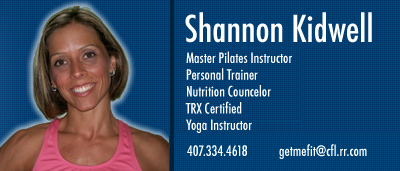 Shannon's enthusiasm for the fitness industry comes from a life long struggle with weight and genetics. Topping out at 200 pounds in 1995, Shannon has been working hard to maintain her healthy and fit lifestyle, hoping to encourage others to do the same. There are no limits to what you can do! Having been a Certified Personal Trainer and Nutrition Counselor for 9 years, and a Master Pilates Instructor for 5, her passion continues to evolve and grow. The benefits of cleaning up her food and regularly participating in a variety of fitness activities, (strength training, cardiovascular exercise, yoga, and pilates), has given Shannon a very balanced outlook and realistic vision for her own fitness and that of her clients. "I always encourage my clients to make the best possible choice, regardless of the circumstances. This requires discipline and determination. Have a vision. Know what you want, and always work toward your goals. No one else can do it for you," Shannon says.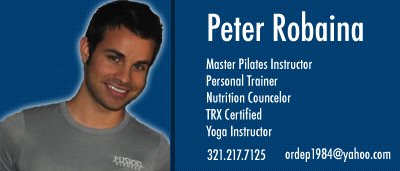 Peter's passion as a Personal Trainer and Master Pilates Instructor is evident by his on-going commitment to learning and teaching. He has gained the trust of his clients and continues to guide them towards mental and physical well being. As the wellness world evolves and new information reshapes the industry, Peter continues to hone his Pilates technique under Master Trainer, Ariel Hernandez, Owner and Director of Fusion Fitness USA. Peter brings a bright personality and fresh outlook to both his group classes and private sessions alike. "I take the time to get to know my clients, their goals, and challenges. Taking a personal approach gains their confidence and trust and allows me to find what inspires them and, in turn, drives my passion to help them attain their goals," said Peter.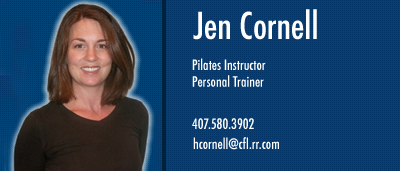 After many years as a Pilates Enthusiast, Jennifer decided she wanted to share her passion with others by becoming a Certified Pilates INstructor. Seven years ago, Jennifer gave up her career in Real Estate to become a stay-at-home mom. This is when she was introduced to Pilates. After suffering from many years of chronic back pain, Jennifer's doctors recommended she try Pilates. She has trained under several different highly qualified instructors in places such as Chicago, London, and Ontario. Pilates has changed Jennifer's Life, she is a true testament of how much Pilates assist in eliminating pain due to personal injuries by strengthening your body. Today jennifer, a mother of three, is pain free and feels both mentally and physically stronger then ever. Jennifer has been with Fusion Fitness from the beginning, first as a client and now as an Instructor. Jennifer hopes to make a difference in other people lives through the method of Pilates. Her goal is to teach her clients body awareness, to challenge their mind, strengthen their body, and to help imporve their quality of life. Jennifer loves watching her clients grow both mentally and physically, she finds it so rewarding to see them get the mind body connection that comes from Pilates. Jennifer is a certified Pilates Instructor through PHI pilates and is continuing her Pilates journey through education and certification programs offered by PHI pilates. Her goal is to one day be a master trainer.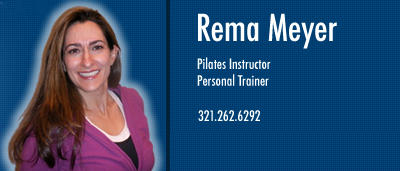 Rema Maier began working with Ariel Hernandez once Fusion Fitness opened its new location in Heathrow's Colonial Town Park 5 years ago. She is a certified PHI Pilates instructor as well as a certified personal trainer. Rema's enthusiasm has given her much success as she continues to learn the method.

Leslie discovered Pilates in 2004, and immediately became an enthusiast. After practicing for a few years, she decided to make her passion a career, and became a certified instructor. She has studied various methods including Stott, and PHI. She started with Fusion Fitness when the studio first opened, studyingunder Master Trainer Ariel Hernandez. She enjoys sharing her knowledge and passion with clients as she sees progression and growth among them. Leslie enjoys training all clients with various goals and challenges, but has a special interest in the rehabilitation benefits that Pilates can provide. She also specializes in working with specific goals such as golfers.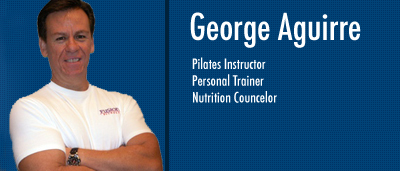 Spending 10 years in Emergency Medicine as an EMT, George used weight training as a tool to help him cope with stress related to his job. Working out strengthened his mind and body and improved his overall health. His desire and knowledge grew with strength training, and he pursued a career in personal training. Along with EMS, personal training has given George the ability to work with clients for the last 8 yrs, helping them achieve weight loss and improve their level of fitness. As a Pilates instructor and practitioner, George has enhanced his flexibility, strengthened joint soft tissue, and excelled in all aspects of fitness activities. His certifications include: I.S.S.A . personal trainer, C.P.R., nutrition counseling, Pilates instructor, golf-sport specific training, functional training, core and balance improvement. He also worked as a Personal trainer at World Gym for 7 years.

Bio. Coming soon.

Bio. Coming soon.